5 AMAZING MOSQUES TO VISIT IN ISTANBUL
Istanbul has many amazing historical mosques. They were built in amazing locations by world renowned architects of their times. It is very hard to pick top five, but I will talk about my personal favourites...
1-) ORTAKÖY MOSQUE (1856)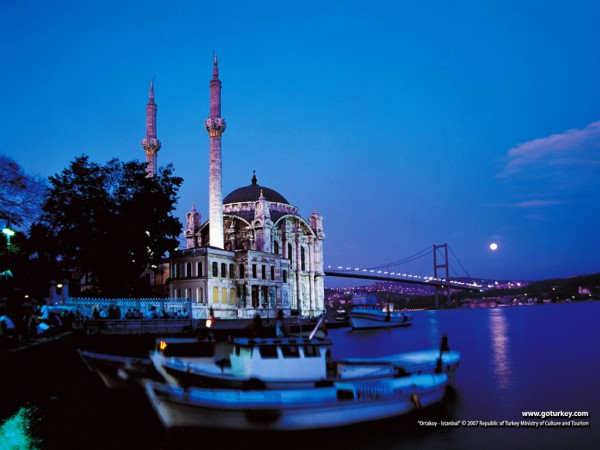 Ortaköy Mosque is one of the most famous mosques of Istanbul due to its picturesque location at the waterside of the Ortaköy pier square. Additionally, It is situated next to iconic Bosporus Bridge. This mosque was designed by Balyan Family influenced by Neo-Baroque Trend....
Different from many other Mosques in İstanbul, this mosque was designed to be royal mosque serving mainly to Ottoman Royal Family and high level statesman. So its size is a lot smaller than the others.
What I like most about this mosque is its 20 wide, tall and circular windows, which is designed to catch sunlight from every angle. Plus, windows at the seaside reflects color and light of Bosporus into the mosque.
2-)SULEYMANIYE MOSQUE AND COMPLEX (1557)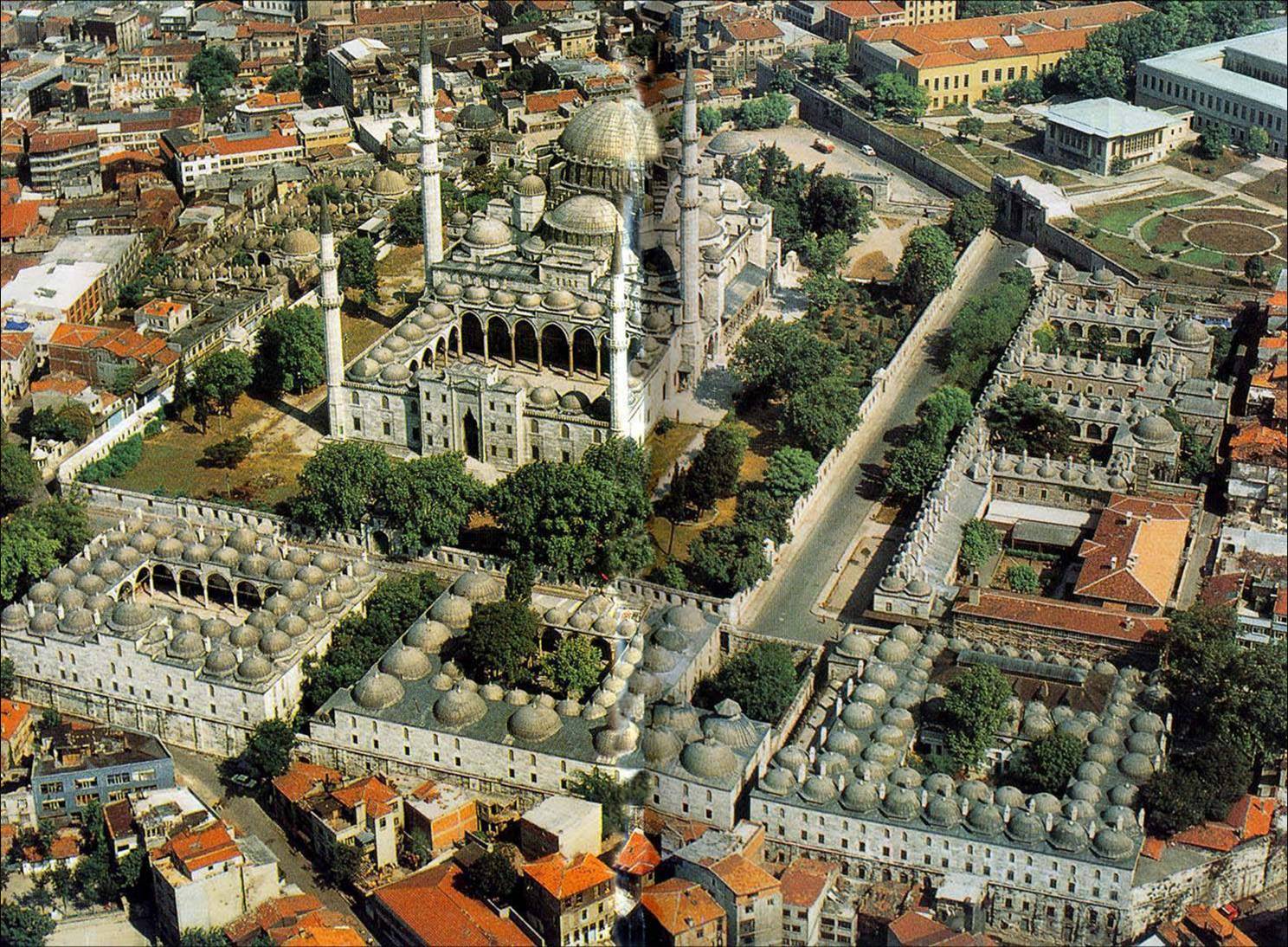 Süleymaniye Mosque was built on third top hill of Istanbul. It overlooks the city of İstanbul and paints the skyline. Built during reign of 10th Ottoman Sultan Süleyman The Magnificent, it symbolizes peak times of Ottoman Empire with its majesty. It was designed by the most Brilliant Ottoman Architect, Architect Sinan. He calls this mosque as "Masterpiece of my Qualification Stage" which took 7 years to complete.
Süleymaniye Mosque has been preceded by a monumental courtyard with a colonnaded peristyle and marble columns. The dome of Suleymaniye Mosque is 53 meters high with 27.5 meter diameter. Size of the central dome of Suleymaniye is not the biggest but it was the highest one above sea level.
Even though the interior is simple, Architect Sinan found a way to make is striking and very aesthetical. The mosque is decorated with white marble mihrab and mimbar which look simple yet very attractive. Also woodwork is done with simple ivory and pearl designs. Red columns that support the dome is brought by Alexandria, Baalbek, and Constantinople. The mosque was lighted with 128 windows and a great number of candles
P.S. At the Compex of Suleymaniye Mosque, you can taste the dish named "White Beans with Meat" which was favorite food of Sultan Suleyman.
3-)SULTAN AHMET MOSQUE aka BLUE MOSQUE (1616)
Turkish people call it Sultanahmet Mosque but foreigners insist to call it as "the Blue Mosque". Most people who hear the name "Blue Mosque" expects to see overall blueness inside and out which is not true. This mosque take its name "Blue Mosque" from one of a kind 20 thousand individual blue tilework interior walls. Also 260 windows decorated with different shaded blue artwork creates illusion of blue sunshine lightshow. Only when you see this lightshow, you may understand the name "Blue Mosque".
Mosque is square shaped and the biggest dome is 43 meters high. Weight of the dome is being handled by 4 giant columns. 20.000 handmade Iznik ceramic tiles decorate the interior walls of the mosque with more than 50 tulip designs. This decoration is designed upper levels of the Mosque. The tiles at lower level are dominantly white and decorated with flowers, fruits and cypresses.
Tip: SultanAhmet are is famous with Historical SultanAhmet Meatball Restaurant which is one of the oldest restaurants in whole Turkey. Make sure to taste their classical menu when you are around SultanAhmet Area.
4-) RUSTEM PASHA MOSQUE (1563)
This Mosque is famous for its interior artwork and it was selected as "The Best Mosque of Europe" by Newsweek Magazine. These tiles has around 80 different patterns in different forms of floral and geometric designs. They cover not only the façade of the porch but also the mihrab, minbar and walls.
Even though İznik tiles are traditionally different shades of blue, in this Mosque we see earliest use of red tiles which became so fashionable later on in Ottoman History. Aside from red, sage green and dark purple coloring scheme (also known as Damascus Ware) was used under the columned entrance for the first time in İstanbul.
5-) AYA SOFYA MOSQUE AND MUSEUM (537)
This mosque is one of the most interesting mosques in not only Turkey but also the world. It was built during the reign of Emperor Justinian in 537. It was named "Hagia Sophia" which means "Divine Wisdom".
It was designed by the Greek scientists Isidore of Miletus-a physicist and Anthemius of Tralles-a mathematician. Why scientist have designed it rather than an architect, one might think. Prior to Hagia Sophia, two previous churches was built to serve the same aim but they have all collapsed due to earthquakes and fires of İstanbul. So duty was given to scientists.
Scientists designed Hagia Sophia and it changed the history of architecture. Historians suggest that Byzantium Emperor Justinian stated at the completion of Hagia Sophia and said, "Solomon I have outdone thee" (in reference to the 1st Jewish temple).
After construction completed, Hagia Sophia became Greek Orthodox Cathedral and seat of Patriarch (537–1204). But during the Fourth Crusade, İstanbul was conquered by Latin Christians and the church became a Roman Catholic cathedral (1204 -1261). The city of Istanbul was recaptured by Byzantium Empire again in 1261 and Hagia Sophia turned back to being Greek orthodox Cathedral (1261-1453). That was until 1453 when Istanbul was conquered by Ottomans. The the church was converted into Mosque.
Hagia Sophia owes its architectural fame due to its massive dome which paints Istanbul Skyline. The height of the dome from the ground level is 55.60 meters and with 33 meter diameter. To this day, it is still the largest dome in İstanbul.
To match this very high dome, 60 meters high 4 minarets were added to Hagia Sophia by different Ottoman Sultans after it was renovated into a Mosque. These minarets are still among the tallest ever constructed.
To decorate the Hagia Sophia, Byzantium Emperor had material brought from all over the empire – such as Hellenistic columns from the Temple of Artemis at Ephesus, large stones from quarries in porphyry from Egypt, green marble from Thessaly, black stone from the Bosporus region and yellow stone from Syria.
When Hagia Sophia was renovated into being Ayasofya Mosque, its decoration has taken a turn. First of all mosaics that represent Christian tradition were covered without destroying them. Then, the most important calligraphists has written the 35th verse of the Quran on the main dome.
Different Ottoman Sultans made different adjustment to Ayasofya Mosque but the biggest renovation was done during the reign of Sultan Abdulmaccid in 1847 under the supervision of the Swiss-Italian architect brothers Gaspare and Giuseppe Fossati.
During this renovation, columns supporting this massive dome were decorated with gigantic circular-framed disks. These were inscribed with the names of Allah, Muhammad, the first four caliphs Abu Bakr, Umar, Uthman and Ali, and the two grandchildren of Muhammad: Hassan and Hussain by the calligrapher Kazasker Mustafa İzzed Effendi.